ENJOY EXCLUSIVE LUXURY LIVING
Moodz Spa & Resort is an exquisite and high end resort in the Algarve, Portugal. The perfect place to relax, reveal and enjoy.
The exclusive spa offers a large variety of facilities. An infra-red sauna, a finnish sauna, a hammam, a massage lounge, a meditation lounge, a jacuzzi, a salt water swimming pool, an ice bath and many amazing lounge areas.
The exclusive resort offers 3 luxurious lodges and a luxurious villa. Several lounge areas with outstanding views complete the luxury escape feeling.
Thanks to you, our fantastic guests, Moodz has recently been awarded the Airbnb SuperHost status.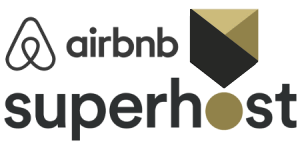 Fantastisch verblijf waar je helemaal tot rust komt. Onze gastheer Mitch en gastvrouw Selina hebben onze vakantie helemaal bovenverwachting vervuld. Kortom.. wij komen zeker nog een keer terug
14-11-2022
Nienke Woortmeijer
Google

Der Standort ist einfach traumhaft. Abgeschieden aber trotzdem nur 15 Minuten bis nach Silves. Sehr schöne Aussicht, Whirlpool, Sauna usw. Perfekt um ein paar entspannte Tage zu verbringen. Die beiden Gastgeber sind sehr freundlich und zuvorkommend. Wir durften spontan am Abreisetag länger bleiben und haben außerdem noch Frühstück bekommen. Vielen Dank 😊
14-11-2022

We had the most amazing experience staying at Moodz. The place is luxurious and very relaxing and serene. We enjoyed the surroundings wich were extremely beautiful, and calming. The hosts went out of their way and went the extra mile to ensure that we are happy and comfortable. I can't wait to book my next visit!
06-11-2022

Great place with amazing owners! Selina and her husband do a fantastic job! The lodges are very confortable with everything you need. You have to try the different saunas and hamam as well as the beautiful pool. Go there and enjoy😀 P.s. A car is highly recommanded.
02-11-2022

Stayed at Moodz with four friends and can't speak highly enough about the experience. Five stars in every sense. Anything we needed was provided by the perfect hosts Selina and Mitchell. We cannot fault this place and will definitely be back!
29-10-2022

There aren't enough superlatives to describe our stay at Selina and Mitchel's amazing property! I wish we could rate more than 5 stars. The location is so fun for anyone who loves something a bit off the beaten path - literally! We loved Moodz' secluded setting and it was easy to travel into Silves/to the coast each day. The property is beautiful and the owners have put so much care and attention into the details. The accommodations were well appointed and sparkling clean. But what really set our stay apart was the hosts. Selina and Mitchel are so welcoming and sincere - we came away feeling we'd made new friends. They went out of their way to make our way special and memorable, even going so far as to gift our children with rain jackets when we were underprepared for unseasonably rainy weather. This was the kind of stay that reminded us what we love about airbnb/hosted stays.
27-10-2022
EXQUISITE

•

EXCLUSIVE

•

UNIQUE

• MOODZ
Moodz Spa & Resort provides exclusive accommodations with an unique spa experience, the perfect getaway! Enjoy your stay at one of the luxury lodges or at the luxurious villa and seek tranquility at the exquisite facilities of Moodz spa.
Guests of the accommodations can enjoy all facilities and find the absolute relaxation as the resort & spa holds an exclusivity policy with a low maximum guests a day.
Treatments at the spa can be booked separately.
Moodz Spa & Resort has recently opened its doors for day spa guests. Check the SPA page for more information.
Enjoy the luxury life at

#Moodz
Private & business events
Moodz Spa & Resort specializes in private events & business events. Events in which the spa & resort will assure private access & exclusive use of all Spa facilities & Resort accommodations. A minimum of 3 nights is required. During these events Moodz can provide high quality services, such as treatments at the spa, catering, excursions, amongst others.
Escape from the daily rush, private or business. Escape and choose the good life. Choose Moodz.