ENJOY EXCLUSIVE LUXURY LIVING
Moodz Spa & Resort is an exquisite and high end resort in the Algarve, Portugal. The perfect place to relax, reveal and enjoy.
The exclusive spa offers a large variety of facilities. An infra-red sauna, a finnish sauna, a hammam, a massage lounge, a meditation lounge, a jacuzzi, a salt water swimming pool, an ice bath and many amazing lounge areas.
The exclusive resort offers 3 luxurious lodges and a luxurious villa. Several lounge areas with outstanding views complete the luxury escape feeling.

Selina and Mitch were delightful hosts. They were attentive and provided us with a delightful breakfast on the first morning. We felt right at home and relaxed in the delightful surroundings. The location is idyllic with a pool, hot tub, plunge pool and a host of relaxing places to chill out. If you want somewhere to relax and take your mind off the stresses and strains of everyday life then Moodz Spa and Resort is for you. The perfect location to relax and recharge your batteries. Don't miss out on a fabulous massage from Selina. I was so relaxed I fell asleep. Our kids and their partners loved it as did my 88 year old mother in law. Highly recommended. Thanks Selina and Mitch. You were wonderful hosts. Warm regards Sandy.
29-08-2023

Zodra je het resort terrein opkomt voel je een rust over je heen komen. Alles klopt en is mooi, van de styling tot de uitzichten en van de lodges tot de algemene ruimtes. Daarnaast is de vibe op het resort heel ongedwongen en positief, mede dankzij de fijne betrokken eigenaren, Selina en Mitch.
27-08-2023

Beautiful stay! Selina was one of our favorite hosts. She had so many great recommendations and was very responsive whenever we had a question. The stay is very secluded and private. We ended up staying there at one of the hottest days of the year but luckily the pool was the perfect cool temperature to cool us down. During the night we were able to sleep well with the AC. The jacuzzi and daybeds were also great. We would definitely recommend this stay for people who like privacy and luxurious accommodations! Thank you Selina once again!
26-08-2023

Wir verbrachten unseren Urlaub als Familie im Moodz Resort. Es war traumhaft. Angefangen von der grandiosen Aussicht von unserer Lodge bis zum Wohlfühl-Spa-Bereich war alles perfekt für uns. Die Stimmung im Ressort ließ uns den Alltagsstress vergessen. Wir genossen auch sehr die Massagen bei Selina. Morgens wurden wir immer wieder mit Frühstücksleckereien überrascht. Wir haben die Zeit sehr genossen und würden gerne wiederkommen. Vielen Dank Selina und Mitchel für den wunderschönen Urlaub.
19-08-2023

Selina und Mitch waren sehr herzlich und zuvorkommend. Wir haben uns gleich wie zuhause gefühlt. Die Unterkunft war genau so wie auf den Fotos, wunderschön und gemütlich. Die Lage war aussergewöhnlich und ruhig. Wir können es nur weiter empfehlen.
16-08-2023

wonderful place and perfect hosts!
12-08-2023
Thanks to you, our fantastic guests, Moodz has recently been awarded the Airbnb SuperHost status.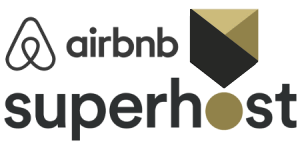 EXQUISITE

•

EXCLUSIVE

•

UNIQUE

• MOODZ
Moodz Spa & Resort provides exclusive accommodations with an unique spa experience, the perfect getaway! Enjoy your stay at one of the luxury lodges or at the luxurious villa and seek tranquility at the exquisite facilities of Moodz spa.
Guests of the accommodations can enjoy all facilities and find the absolute relaxation as the resort & spa holds an exclusivity policy with a low maximum guests a day.
Treatments at the spa can be booked separately.
Moodz Spa & Resort has recently opened its doors for day spa guests. Check the SPA page for more information.
Enjoy the luxury life at

#Moodz
Private & business events
Moodz Spa & Resort specializes in private events & business events. Events in which the spa & resort will assure private access & exclusive use of all Spa facilities & Resort accommodations. A minimum of 3 nights is required. During these events Moodz can provide high quality services, such as treatments at the spa, catering, excursions, amongst others.
Escape from the daily rush, private or business. Escape and choose the good life. Choose Moodz.